UNIT KOUHO
Schedule control, inventory control quality control is easy
Reduced loss, safety working conditions for large scale PV plant construction
General Mega Solar Construction Site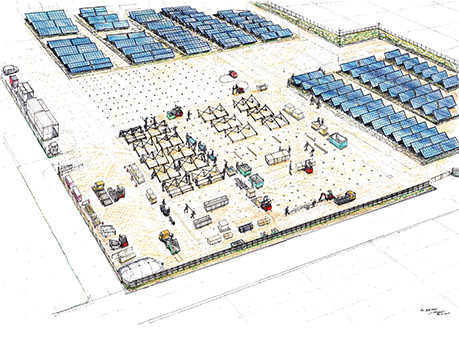 Current issues at general PV plant construction sites
Skilled workmen are required
Alignment of entire PV modules is vey difficult
Work losses at large working areas
Construction schdule control is difficult
Inventory control is difficult
Low productivity and poor working conditions
Difficulty in implementing quality control
Heavy machinery is always used and workers are at greater risk.
Dangerous working conditions with Heavy industrial machines
The construction site is mess with garbage, panel material. It is dangerous that heavy industrial machinery and workmen are always together.

UNIT KOHO's Mega Solar Construction Site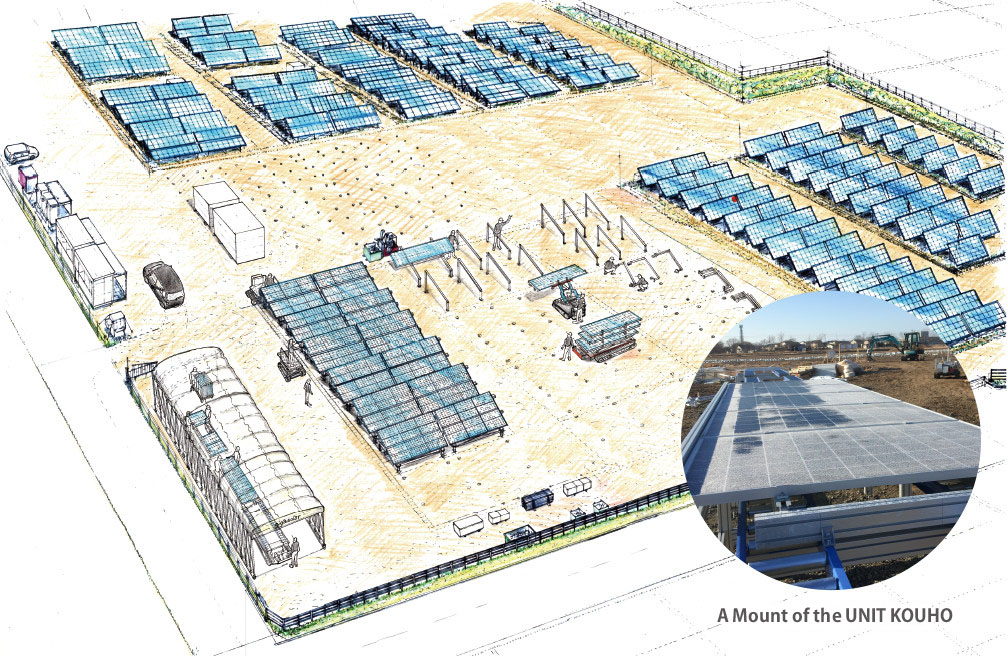 UNIT KOHO

Schedule control, inventory control quality control is easy
Reduced loss, safety working conditions for large scale PV plant construction
Advantages of UNIT KOHO at PV plant construction sites
Skilled workmen are not required
Alignment works are not required
Minimization of work lisses
High productivity control
Reliable construction schedule control
Simple inventory
Simple quality control
Safe working conditions
It is safe to construct the installation safely as workers do not have to deal with heavy machinery
Because significant shortening of construction period! High efficiency!