PLANNING
POWER OF DESIGN
For Higher Generated Power Output
Based on our rich construction experience,
we can design power plants
which are optimal for areas with heavy snowfalls and even high temperatures and humidity.
HEAVY SNOW AREA MODEL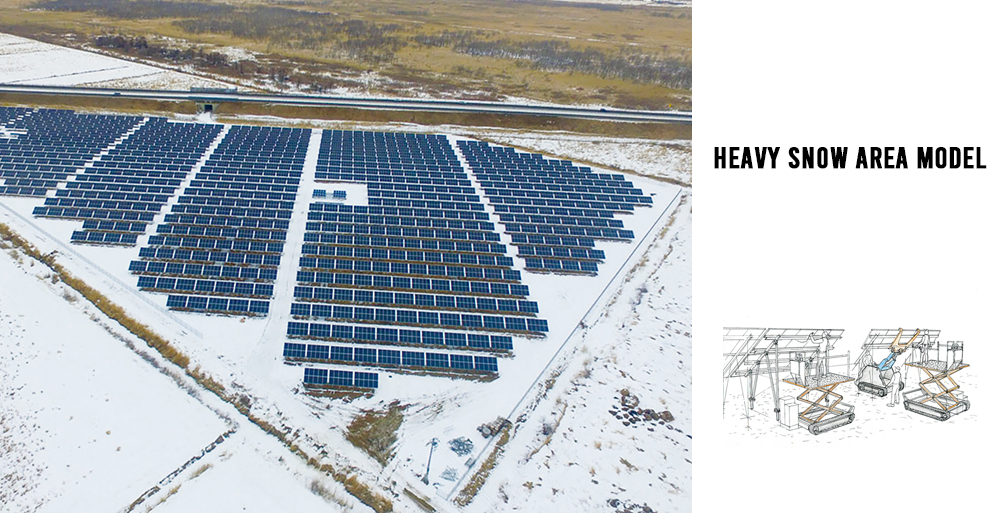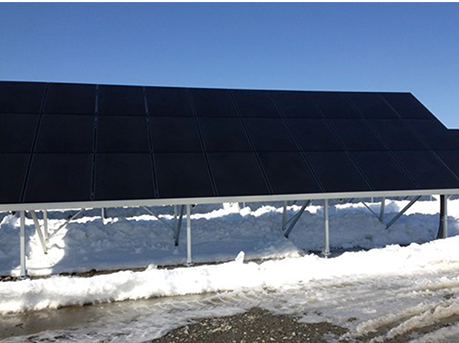 The snow has a strong property of reflecting sunlight. We offer the "high elevation installation mounting structure" for installations at angles steeper than usual, so that snow would hardly accumulate on the solar panels in areas with heavy snowfalls.
The highly durable mount can be used in areas with heavy snowfalls with depths of snow reaching 180 cm.
STRONG WIND AREA MODEL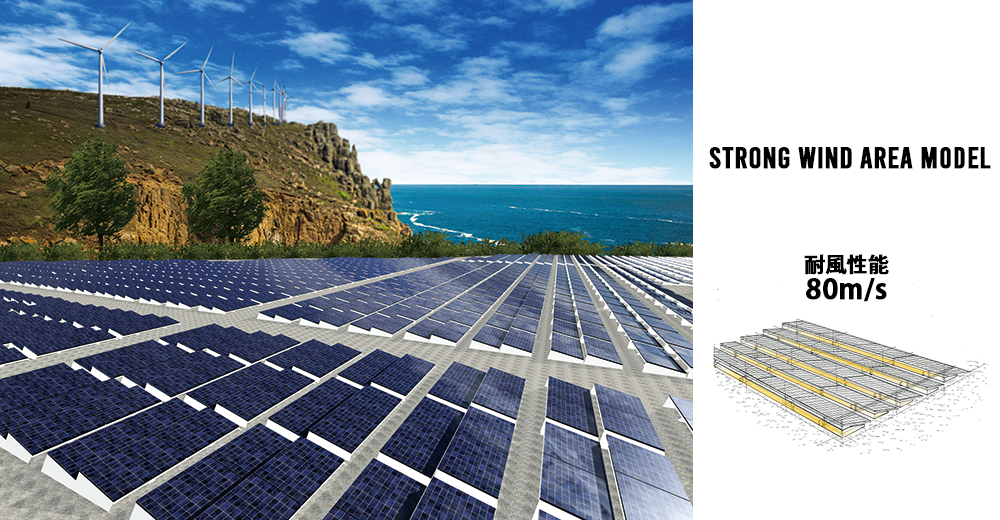 We have successful results of installing solar panels in areas with salt-air damage such as by typhoons, heavy winds and high waves. Based on such experience, we can offer a power plant project able to meet the requirements for strength such are stands with full covers mounted on them as a measure against strong winds and strong foundations tailored to the ground condition.
Picture at left:Full cover as a measure against strong winds
In addition to the back side, it is possible to install solar panels in regions with strong winds by covering the sides as well as the front part.
TINY AREA MODEL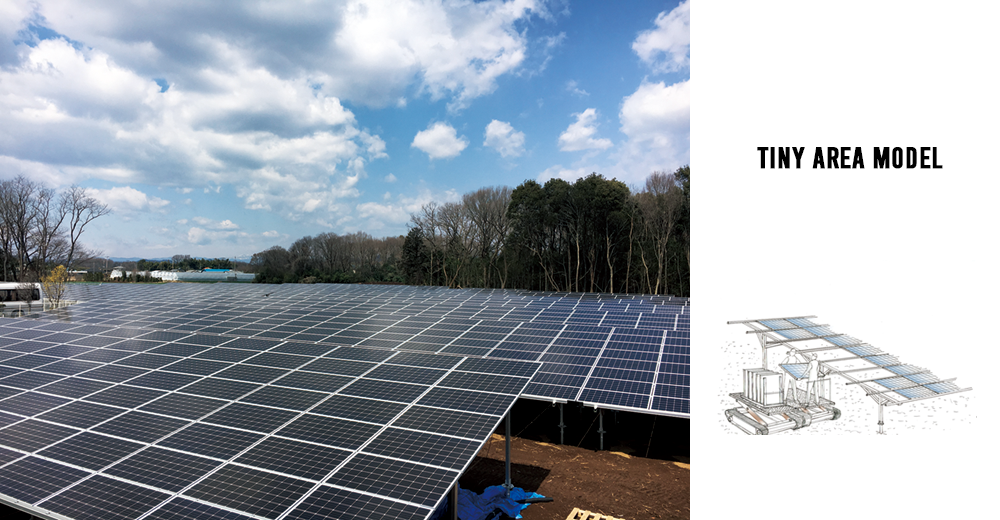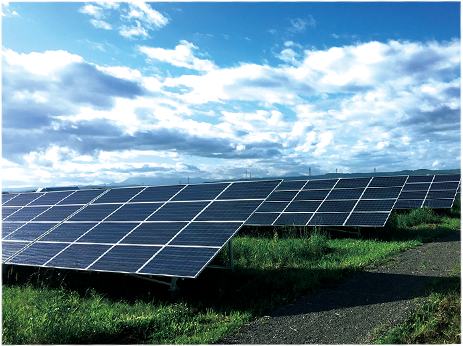 When you cannot reach necessary output because of limited area and number of modules, we offer various installing plans for tiny areas.
It can be possible to install more than 1 MW at 1 hectare.