GLOBAL PROJECT
Overseas projects
Gigasolar
Middle East Project launched!
October, 2017
Ran a booth at Dubai Solar Show2017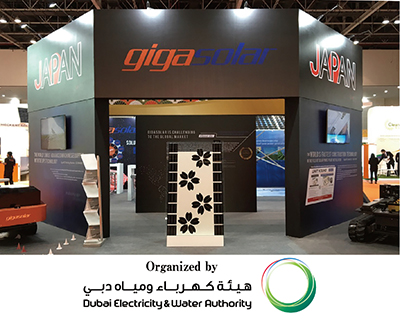 August,2018
Visited The Sustainable City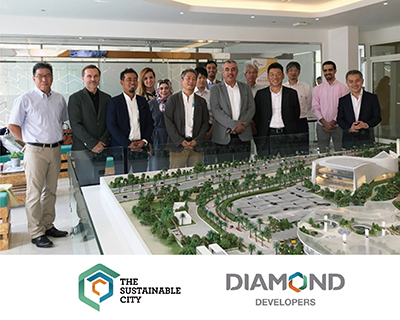 October 2018
MOU signed with City Solar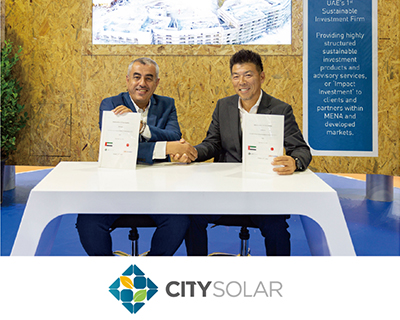 December, 2018
Established GIGA Solar Dubai(GIGA Solar-FZE)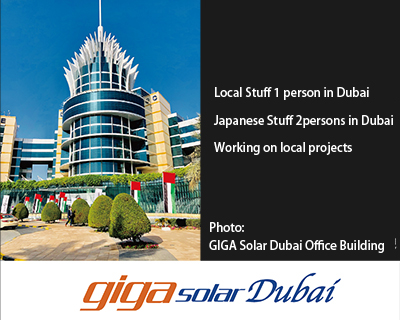 Our aim in the Middle East
Our Aim in the
Middle East
Installing Solar Panels
in Dubai
In November 2015, Sheikh Mohammed launched Dubai Clean Energy Strategy.
Under this strategy, Dubai aims to produce 75 per cent of its energy requirements from clean sources by 2050.
The strategy also aims to make Dubai a global centre of clean energy and green economy. It consists of five main pillars: infrastructure, legislation, funding, building capacities and skills, and environment friendly energy mix.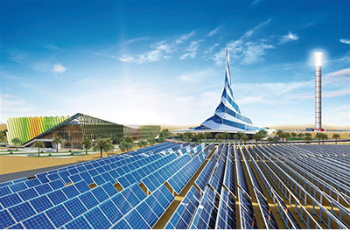 Mohammed bin Rashid Al Maktoum Solar Park
---
The Mohammed bin Rashid Al Maktoum solar park is the largest single-site solar park in the world.
The several phases pf the park was already operated, and an anticipated capacity will be 5,000 megawatts (MW) by 2030.
initiative2
Engaged in constructing sustainable city
Introducing up-to-date renewable energy to the Middle East

In the Middle East, a lot of eco-friendly cities have been constructed and such kind of plans have been proceeded.
We would like to participate in these projects in order to introduce Japanese up-to-date renewable technology.
initiative3
Future GIGA Solar is looking ahead
Constructing solar power plants
in the Saudi Arabia's desert.
Saudi Arabia is the largest country in the Middle East. Amount of solar radiation is double more than and power generation is 1.5 more than Japan. Saudi Arabia's new energy policy centers around its "Saudi Vision 2030" plan.
As part of this plan, the Saudi Arabian government announced the launching of the "King Salman Renewable Energy Initiative" in 2017, which has as its main goal generating 9.5 gigawatts from renewable energy by the year 2030, or about 10% of its energy needs.