GREETING FROM THE CEO
Greeting From CEO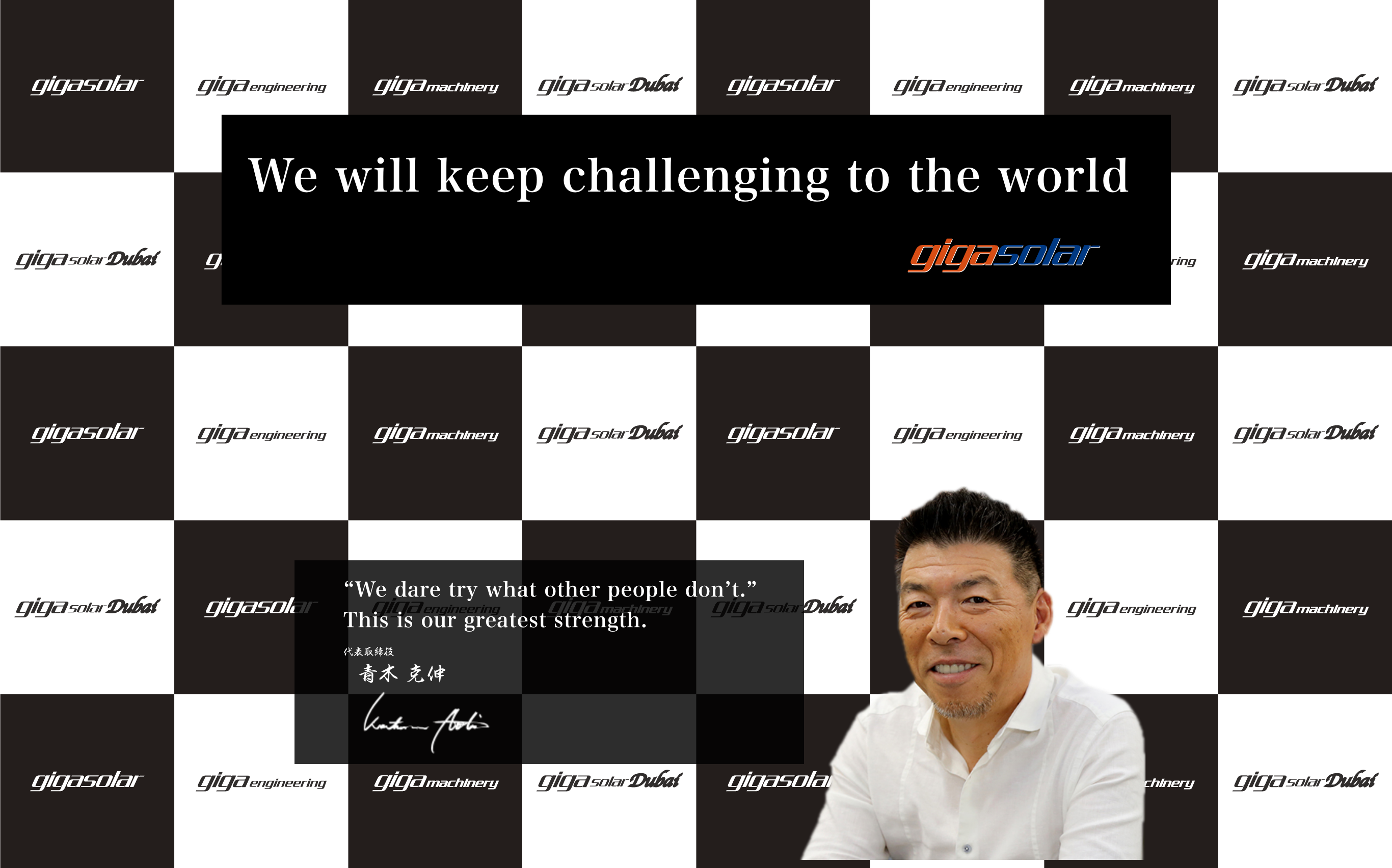 We are always pursuing best power plants.

Solar power plants need the designs suitable for climate, natural features and geographical features of each location.
We have designed, developed and constructed various solar power plants from soft ground in Hokkaido to strong wind in Okinawa.
They have been introduced unconventional technology and methods in order to supply more power at safe and low cost.
We are not satisfied with current status, we are pursuing the best.
Beginning is in 2012. Due to the Act on Special Measures Concerning Procurement of Electricity from Renewable Energy Sources by Electricity Utilities, it became compulsory to purchase all electric power generated by sunlight, wind power, geothermal power and so on.
We launched a new business of constructing MW plants since we have been involved in solar business.
We set a project by getting approval from the companies specialized in civil engineering, construction, procurement, and finance. Without professional technology, we cannot make high-quality buildings. In 2014, We established GIGA Solar Co., Ltd.. Our mission is to realize a new energy society that will last forever.
When you're in trouble, contact GIGA Solar.

Solar power is a new industry.
There is no still such as "how to make MW plants correctly" 10 different types of power plants can be made when 10 companies try to make it.
Our industry is such an industry of trial and error.
GIGA Solar has been offering innovative technology to the world: new design concepts, construction methods, heavy industrial machinery, operation and management methods, etc.
Inspirations and designs backed up extensive construction experience'UNIT KOHO'- which reduces labor costs.
Heavy industrial machinery for its realization.
Competence for coordinating partner companies in different industries.
'If we are in trouble, we take counsel with Giga solar'Without our noticing, now get such a voice.


World we aim.

We have spread power plant construction and technical cooperation over not only in Japan, but also in South East Asia such as Cambodia, Myanmar, Malaysia and Philippines in which countries are poor in energy resources.
And then we will be challenging in Dubai.
Market in solar power generation in the Middle East is so immense that we established new company in Dubai in order to do business with all our strengths.
We tackle with new problems such as sand and heat, and aim at building standard in the desert. "We dare try what other people don't."
We are always pursuing best power plants.